Portfolio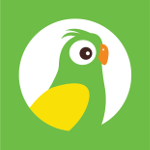 Parakeet Technologies, Inc.
Co-founder and Director, Software
Parakeet is a cutting-edge smart home startup specializing in property management. Relying on tried-and-true off-the-shelf smart home products, Parakeet, provides the cloud platform for property managers to streamline their operations and provide a next-generation ammenity to residents.
As co-founder and director of software, Chris, architected and led the development of Parakeet's sophisticated cloud platform that integrates with dozens of property management systems and smart home devices.
exit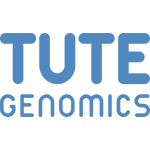 Tute Genomics
Principal Developer
Tute Genomics is a genomics startup that provides cloud-based rapid and accurate annotation of human genomic data. Built on the experties of ANNOVAR, Tute assists research in identifying disease genes and biomarks, and assists clinicians/labs in performing genetic diagnosis.
As principal developer, Chris, led the development of all cloud-based infrastructure and web application interface. He collaborated closely with bioinformaticians to improve accuracy, reliabilty, and speed.
In 2016, PierianDx bought Tute Genomics for an undisclosed amount.
exit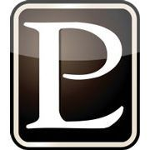 Partners In Leadership
Senior Systems Architect
Partners in Leadership is a leading provider of accountability and cultural transition training services to blue-chip companies in more than 42 countries.
As senior systems architect, Chris, led the effort to modernize the architecture of the software that powers Partners in leadership's online training program dramatically improve the accessibility and efficacy of the program.
In 2015, private equity sponsor, Hammond, Kennedy, Whitney & Company, Inc. acquired Partners in Leadership for an undisclosed amount.
exit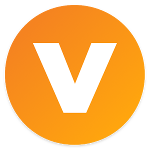 Vivint
Senior Web App Developer
Vivint is a private smart home services provider with a cloud-based smart home solution that provides residential home owners a centralized control and smartphone app for controlling their smart home technology.
As senior web app developer, Chris, led a team of developers to develop and improve cloud-based sales tools to increase the performance of Vivint's door-to-door sales force.
In 2012, The Blackstone Group aquired Vivint for $2.2 billion.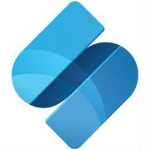 Solution Stream
Senior Web Developer
Solution Stream is a Utah-based dev shop that has worked for many notable clients throughout the years including Franklin Covey, Panasonic, Overstock, and others.
As a senior web developer, Chris, worked closely with clients to meet their deadlines and needs while staying under budget.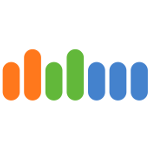 Deseret Digital Media
Software Developer
Deseret Digital Media is a subsidary company of Deseret Management Corporation and was formed in 2009 to manage and develop the website operations of DeseretNews.com, KSL.com MormonTimes.com, and others.
As a software developer, Chris, headed up the newly created KSL Local and built a robust search engine platform to facilitate finding competent local businesses to fill customer's needs.
Success!
We've received your request and will get back to you soon.